Understanding The 5 Love Languages
After finding out about Gary Chapman's 5 Love Languages, I realized what a truly powerful, even life-changing concept it is. It ties in so strongly with values I choose to include in my daily life, like choosing to try and be empathetic as opposed to judging people and situations, which also ties in with trying to see things from other people's perspectives. You might have heard of these Love Languages in casual conversation, but not fully grasp how each works and just how effective they can be. So once you have discovered your own Love Language, it helps you understand yourself in a way that you may have never thought of before. The next step is to discover your partner's, friend's or even work colleague's love languages. Once you have established what they are – it will no doubt improve your relationship, helping you to understand what they value and why they do some things and don't do others.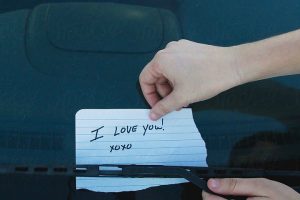 1. Words of Affirmation
Words of affirmation are really important in all types of relationships. I say today because communication is kind of unavoidable, given all the different communication platforms. Now you can physically see someone on your phone screen who is on the other side of the world, there's almost no way of escaping it. There is now a greater expectation around words of affirmation, as it takes less than a minute to send a text message to your friend or partner to say 'I love you' or 'Good luck for your exam – you can do it', some people find it difficult to convey how they feel through words, which is definitely a disadvantage in the age of technology. So people who's love language is words of affirmation will find it easy to express to you how they feel about you, by complementing you – verbally telling you why they like what and why. TIP: This is what they need from you in return.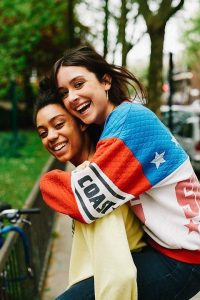 2. Acts of Service
The Definition of acts of service is a love language that is really present in my circle of loved ones. It's the people that will do things for you that make your life easier. Things like running errands, offering to dash to the shops when the milk has run out – seemingly small things but it can often be big things too. For them, it is showing that their actions speak louder than words or a hug. TIP: Again, this is what they need in return.
3. Receiving Gifts
If you feel truly appreciated and special when you get a gift from someone, this is definitely your love language. This shouldn't be confused with materialism, as it doesn't mean you are solely orientated on giving and receiving gifts. Buying someone something is your way of showing someone how much you love and appreciate them. It will often not be for occasions like birthdays or Christmas but rather just because you want that person to know that you were thinking of them.
4. Quality Time
The definition of Quality Time as a love language is something than many partners have trouble with trying to include in their relationships. If you do lead a full, chaotic life, it is difficult to find time for your loved one and friends. This is particularly important if this is your partner or loved one's love language as they will want to spend as much quality time with you as possible – so understanding this is very important for a working relationship. The best way to make sure you are getting your quality time, is to schedule something in every week and make it a routine. Like meeting for lunch every Wednesday – just you and the person you want quality time with.
5. Physical Touch
Physical touch is something that can be misunderstood if not explained properly. If the way you love and feel loved is through affection and touch, it does not mean that you want to be touched all the time or that you expect that from you partner. It just means that they show their love for you through physical touch – so in public they aren't afraid to hold your hand or rest their head on your shoulder. If this doesn't come naturally to you and you in fact prefer not to be touched and hugged, you have to make it clear that you are trying and are making a conscious effort to work on it. Many people have problems with public displays of affection and prefer to keep those sorts of things private, but it is something you can work on in your own way.
Sometimes you will have around three love languages that come out strongly in your quiz, but there will always be one dominant one that you will identify with. Quality Time came out as my strongest love language, then Acts of Service, closely followed by Physical Touch and Words of Affirmation with the same scoring and then Receiving Gifts scoring far below the others. So, what does this mean for me: I will feel that someone really loves and appreciates me when they take time to spend with me alone. It also means that I appreciate it when people do things for me that I either can't or don't want to do. The other two also score quite highly showing that I can appreciate and feel love in quite a few different ways:)
You might be thinking to yourself – why do I need to know this? Well, whether you are in a relationship or not, it is still important for all the relationships in your life. The better you understand the way someone shows their love, or feels your love, the easier it will be to maintain happy relationships – whether they be romantic or friendships at work, in your family or marriage.