De-clutter Your New Years Resolutions
Time and time again we make a vow to ourselves at the beginning of each year that we will change our old ways. So often these resolutions fade by February and we sink back into our bad habits. We have complied a short list of the most realistic and easy to do resolutions that will make 2016 a more productive, happy and fulfilling year.
Complete The Incomplete
Everyday write down a list of things that still need to be done. Figure out what is most important to you – whether it is big or small make sure you can tick it off at the end of the day.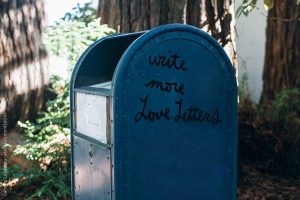 Write A Love Letter To Yourself
Every now and then, everyone needs self affirmation. Throughout the year, things happen and life just has a way of knocking you down. It will remind you of how extraordinary, beautiful and unique you are. Writing and reading something about your self will make you feel so much more ready to take on any situation that you may face in the year. Self love and self affirmation is always the way to go as you can use this as an armour to help strengthen you throughout the year.
Enrich Your Vocabulary, By Learning A New Language
With technology ever changing it is easy to learn new words every day. Take a look at the App store or Play Store to download an interesting app that can help build your vocabulary. By enriching your vocabulary, you will then kick butt the next time you play Scrabble.
Be More Punctual and Committed
 Let this be the year where you stay committed to the things you have said you will do. Do things on time and actually rock up to the party. Be punctual by setting the clock 10 minutes ahead and stick to the program. It is human to go off track once in a while, but somehow motivate yourself to become a reliable, punctual and consistent person.
  Stop Going and Start Playing
Year after year, losing weight is at the top of everyone's New Year's resolution list. This year start looking at it from a different angle. Gym is not for everyone, try things like getting a Zumba video and dancing your way into a fitter and more enthusiastic you. Look at exercise as a fun way for you to blow some steam at least 4 times a week.
De-clutter Your Wardrobe
Clutter is not cute. Clear out some of the clothes that you have not worn in more than three months. There are many charities that can benefit from clothing donations or if you want to get value on your clothes, why not start a clothes swap with your friends or colleagues? That way whoever has been eyeing that silk blouse for a while can get it, whilst you get rid of the clutter in your cupboard.
Give Blood Every Two Months or Become a Leukemia Donor
Saving a life has to be one of the greatest things to be a part of, why not commit yourself to this cause and donate blood every two months. Read up more on where you can donate and what the criteria is to be able to donate on http://www.sanbs.org.za/ . In addition to donating blood, why not stand up for the fight against leukemia, go on www.sunflowerfund.org.za to find out more information on how to sign up and become a bone marrow donor, to help ease someone else's pain in the battle with leukemia.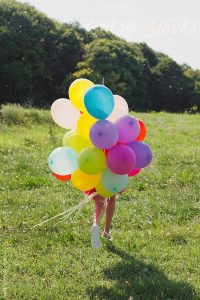 Make The First Move.       
Next year, be the one that calls the shots, be bold in outing yourself out there because that could lead to an opportunity that can open many doors, maybe a promotion at work or even a date with that crush you have had in the office for months. Take the plunge and greatness will follow.
Run a 5-10km Marathon
Marathons are the new trendy thing to do, why not get involved and challenge yourself to participate in one. Whether it be something fun and colourful like The Color Run http://thecolorrun.co.za/  and another easy way to get fit is to participate in the Park Run every Saturday morning or  you can try something a little more serious.  Try the Two Oceans half marathon www.twooceansmarathon.org.za/events/half–marathon .This is the year to get fit and marathons are the best way to meet people feel good too
Fake It Till You Make It
We all have those really bad days, sticking it out and making it work is just one of the ways you can start thinking in the New Year. Sometimes really crappy situations can turn into a blessing, so sticking it out and smiling instead of breaking down will eventually benefit you
 Have More Sex, Responsibly
Look at sex as a form of exercise that does not need you to leave your home. Have fun and be creative. Sex is a great not only as a form of exercise, but also in lowering stress, pain and also improves sleep. Always remember to be safe, no matter how fun it may be.
Go For an HIV Test Every 6 Months
We all know that HIV is a huge epidemic around the world, knowing your status is important. Taking that step of knowing your status is not only important for your own well being but for your spouse's wellbeing too. Please get tested as often as possible, even if you are not sexually active. Moreover, also try and keep yourself educated on HIV you knowledge could help someone else one day.
Get Rid of Your Debt
Let go of all that extra baggage that 2015 has brought, especially debt. Instead of spending more, start putting money aside to patch up your debts. With apps such as 22seven, it is much easier to keep track of your money, how you spend it so that you can avoid falling into unwanted debt. https://www.22seven.com/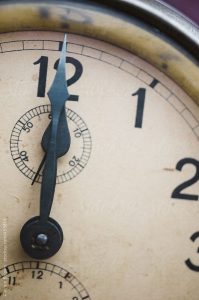 Lead By Example
Earn the respect and admiration of those around you whether it be in your workplace and at home. This is relevant particularly if you are a parent, concentrate on being a great role model to your kids.
Memorize 5 Numbers That You Call The Most
 Technology can let you down sometimes – Phone batteries are not always reliable, if you know people's numbers, you can contact them from a landline or someone else's phone, it's not as difficult as you think: http://www.wikihow.com/Memorize-Numbers
Call Instead of Texting
Nowadays technology has made everything so easy, people hardly ever phone each other anymore. Instead of texting someone for their birthday – make an effort to phone them.
Take a Self-Defence Class
This is something everyone should do, regardless of gender or age. Being able to protect and defend yourself properly could save your life, or someone else's life one day.
As soon as you start a permanent job, make sure you invest for your future retirement, so that you can retire with peace of mind.
Watch More Documentaries
Instead of rushing to the cinemas to watch the latest Fast and Furious, choose a documentary that will expose you to all sorts of facts and things you didn't know. Or if it is about something you know a lot about – broaden your knowledge even more.