The 7 Step Guide To Building Your Influence
There are many advantages that come with having the ability to influence others. If you have ever aspired to, or currently are aspiring towards being exceptional in the workplace, the first step you need to take to help you get there is to grow your influencer skills.
Perhaps you are looking to start your own business, in which case you will most definitely need to know how to successfully influence others, not only to help you recruit potential employees but also to get those employees working towards the same common goal.
Whatever the reason you have for looking to grow your influencer skills, this 7 Step Guide will provide you with everything you need to know to help you  become a truly great influencer and win people over.
1. IDENTIFY THE DRIVING FORCE BEHIND THE BEHAVIOUR 
All human behaviour is driven by some kind of motivational force. In order for us to have the ability to influence a person's behaviour, we first need to identify and pinpoint what exactly that motivational force is.
We need to have mapped out the source of influence that we understand to be the driving force behind why that person is acting the way that they are. But how exactly do we do that?
In the article I've listed below by Harvard Lillethun, it lists and explains the 7 Driving Forces Behind Human Motivation, which once you've identified, should make it far easier to recognize in the future, which will in turn make you a better and more successful influencer altogether.
The 7 Driving Forces Behind Human Motivation:
Self-actualization
Self-protection
Love and Belonging
Status/Esteem
Mate Acquisition
Mate Retention
Physiological Needs
2. DON'T USE INSINCERE FLATTERY. INSTEAD BECOME GENUINELY INTERESTED IN OTHER PEOPLE 
Whether we admit it or not, we have all used insincere flattery at some point in our lives. And while you may have not of been aware of it at the time, insincere flattery is actually a subtle form of manipulation, where we falsely build someone up and make them feel exceptionally good about themselves so that in return they can have a positive opinion of us, creating a window of opportunity for us to win them over.
The negative side to this, is that there are a large number of people who are experts at recognizing insincere flattery. The chances are that if you continue to use it, there will come a time where someone will be able to see the motives behind your flattery, and you will loose all credibility with that person, as a result burning a very important bridge, one that no doubt would have been highly beneficial to your career.
How then do we stop ourselves from using insincere flattery? The answer is simple, learn to develop a genuine interest in other people.
Dale Carnegie mentions in his book "How to win friends and Influence People" that if we spend less time thinking about ourselves and begin to truly take in and appreciate the good pointers in someone else, the words that come out of our mouths will be honest, true and genuine as opposed to false, sugar-coated flattery.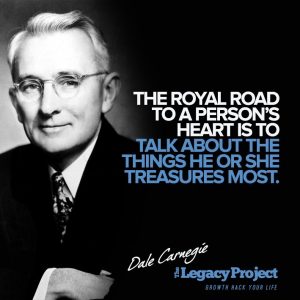 When in conversation with someone, be sure to chat to them about things that interest them, speaking about their hobbies and their passions. To quote Dale Carnegie "the royal road to a person's heart is to talk about the things he or she treasures most".
By becoming genuinely interested in other people, it shows the person that we are not only listening to what they are saying but that we are actually enjoying the conversation and that we find them intriguing. We would have then in turn, increased our likability with that person, therefore making our chances of influencing them and winning them over, significantly higher.
Alfred Adler, a famous Vienesse psychologist wrote "It is the individual who is not interested in his fellow man who has the greatest difficulty in life and provides the greatest injury to others. It is from such individuals that all human failures spring".
The first article I have listed below, explains an experiment that was carried out by interns to prove whether or not insincere flattery can actually be successful. The results of the experiment showed that after using flattery, the interns were not only less well liked by their supervisors, but their performance ratings went down as well.
These results prove true to what I have just suggested, that insincere flattery is most likely to backfire and end in a negative result.
So next time you find yourself in a situation where you're tempted to use flattery, remind yourself that if truly want to influence that person and win them over, you need to first develop a genuine interest in them.
Also listed below, are a few more articles which weigh up the effectiveness of using flattery – I hope you find them as insightful as I did.
Flattery Will Get You Everywhere – Or Will It? | Entrepreneur.com
Flattery Won't Get You Everywhere | www2.le.ac.uk
Superflattery: The Art Of Getting What You Want | bbc.com
3. WORK HARD AND BE DEDICATED
If you truly want to be a great and successful influencer, you need to first and foremost gain the respect of your co-workers. One of the top ways to do this is through working exceptionally hard, because it's no secret that the harder you work, the more respect you will gain from your colleagues and your fellow industry professionals.
I came across a quote the other day that said "When you perform, people notice you", and I couldn't agree with this more – hard work gets noticed in the workplace!
Your co-workers will begin to take note of your hard work and dedication and will look to you as someone worthy to learn from.
Aside from increasing your own credibility, you will also become a source of inspiration in the workplace, and your hard work and dedication to your job will hopefully inspire those around you to want to work just as hard you do.
I have listed below a really great article which mentions some ways that you can push yourself to work harder, I hope it inspires you as much as it did me.
When You Work Harder Than Everyone Else | Forbes.com
A summary of the points mentioned in the article on how we can push ourselves to work harder than everyone else are:
Volunteer to tackle new projects that get you excited
Work on improving processes in your current job
Devote your time to growing your skills through professional development
Build your own brand
 4. BE POSITIVE
I'm sure you are familiar with the saying "A picture says a thousan
d words"…..well I happen to think that a smile says a thousand words.
If you are a person that exudes friendliness, you will instantly become more approachable, and as a result more likely to influence those around you.
It can however be exceptionally tough to remain positive seven days a week, so here are a few tips and tricks to help you maintain a positive demeanor as often as possible.
Learn to divorce yourself from all negativity ( both thoughts and people) so as to not let that negative energy overwhelm you and replace the positivity. A few ways you can do this is through first identifying the negativity in your life and then making an active decision to completely divorce yourself from that negativity, this may often include removing certain people from your life. Once you've let go of the negativity, allow yourself to not feel guilty about the decision you have made to cut out certain people or things from your life, as guilt is a negative thought which you most definitely do not want to welcome back into your life straight after letting it go.
Teach yourself to always find the good in every situation, even when you're faced with a negative situation through always trying to find the positives
Take every opportunity to smile. Put reminders everywhere – post-it notes on your laptop, in your car, on your TV, even write it on your wrist.
If you want to pick up a few more tips and tricks on how to be the most positive version of yourself, have a read through some of the articles I have listed below or alternatively, you can have read through the summary I have provided.
The 10 Essential Habits of Positive People | lifehack.org
They just have a good day, but make a good day
They confuse quitting with letting go
They keep the past in the past
They are grateful
They are energized by your possibilities
They don't let your fears interfere with you life
They smile a lot
They are great communicators
They can accept pain and sadness
They are empowered
6 Tricks To Becoming A More Positive Thinker | huffingtonpost.com
Practice awareness
Become a realistic optimist
Avoid labeling your thoughts
Feed your positivity
Engage in uplifting conversations with yourself
Surround yourself with positive people
6 Ways To Become More Positive Today | psychologytoday.com
Two Steps Forward
Practice Gratitude
Positive Posture
Smile
Ditch the Crabs
Do Something Kind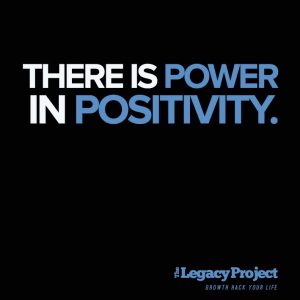 5. BE TRUSTWORTHY AND RELIABLE 
 Making yourself known as someone who is trustworthy and reliable will gain you huge credibility in the influencer world. By possessing these two qualities, people will automatically perceive you as someone approachable and  therefore look to you as a person they can come to for advice, support and motivation. This in turn creates an opportunity for you to channel that motivation into positive influence.
I have listed a few things that you can do to help yourself become the most reliable and trustworthy person that you can be.
Take every opportunity you can, in both your personal and work life to prove to others that you are someone who can be trusted – This can be done through executing tasks given to you in an organized, timely and efficient manner. Common mistakes we make are not following through on our promises, not keeping secrets, no doing what you say you will etc…
As I just mentioned, always follow through on a promise. (no one wants to be the person who breaks promises)
 Use Personal Motivation And Incentive
In the words of Charles Schwab "There is nothing else that so kills the ambitions of a person as criticisms from a superior. I never criticize anyone. I believe in giving a person incentive to work"
The question that you are most likely asking yourself after reading this statement is how do I create this incentive? A rather powerful way of doing this is through using personal motivation in the form of direct experiences.
Open yourself up to the situation by including personal stories from your own life. If you are trying to get someone to make a certain decision, tell them about all the positive things that personally resulted in your life when you made that same decision, as well as all of the negative things that resulted from that one time you didn't follow through on that decision.
By making yourself personally involved in another person's struggle to follow through or not follow through on a certain decision, you are providing them with an opportunity to use your personal experiences as a source of motivational influence.
7. BE A LEADER 
 While leadership creates an opportunity for influence, it does not mean that all leaders necessarily have the ability to influence.
A great leader is someone who is able to take their leadership authority and influence others around them in a positive way.
Here are some really great articles which I personally think will help you become an exceptional leader and I have listed my favourite 3 points from each article.
10 Ways To Be A Leader Even When You Aren't In Charge | Success.com
Speak Up
Have ideas to make things better
Stop talking about other people
Show your brand of enthusiasm
Power up others' ideas
Constantly improve how you work
Quit being a professional critic
Solve problems rather than self-promote
Give credit to others
Promote Yourself
12 Thing All Effective Leaders Do | Success.com
Smile
Sell
Reflect
Have casual conversations
Ask good questions
Act on constructive feedback
Read
Inspire
Focus
Recognize the danger of indecision
Constantly meet diverse people
Listen
How To Be A Leader | Virgin.com
Maintain Stability
Have Vision
Be Creative
Positively influence others
Find avenues for your business to prosper
Confront a problem head on
Master the art of 'delegation'
If you are already in a position of influence, here are a few practices which you can implement to help you use your leadership positively to influence others.
1) If you need to discuss a concern that you have with someone regarding work ethic etc, begin the conversation with sincere and honest praise, showing your genuine appreciation towards that person.
2) Before condemning another person, reveal your own mistakes first
3) Stay away from ordering others around, rather phrase the order as a question eg "What do you think of this".
4) Take every opportunity to praise your colleagues/employees, no matter how slight their progress.
8. IMPROVE YOUR PUBLIC SPEAKING SKILLS 
Public speaking plays a huge role in terms of having the ability to influence someone.
Words carry huge power in the world of influence, and knowing how to use those words in such a way that when you speak, others listen, is a skill that I can guarantee will put you 10 steps above everyone else.
Many times, I have found myself in a situation where someone has spoken and I have been left in awe – not necessarily by what they were saying but by how they were saying it. I still clearly remember one occasion where one of my colleagues was chatting to me and I wasn't necessarily in total agreement with what they were saying, but because of their fantastic public speaking skills, I found myself taking in every single thing that they were saying and even started to find myself agreeing with them on a topic that I previously would have never found myself in agreement with. This just proves that by having great public speaking abilities, your power to influence someone increases drastically.
What then, can we do to improve our public speaking skills to ultimately make us a better influencer?
I have listed below some articles which reference some great tips and tricks to help you become the best public speaker that you can possibly be.
7 Powerful Public Speaking Tips From One Of The Most-Watched TED Talks Speakers | entrepreneur.com
Don't talk right away
Show up to give, not to take
Make eye contact with audience members one by one
Speak unusually slowly
Ignore the naysayers
Turn nervousness into excitement
Say thank you when you're done
5 Presentation Tips From The World Champion Of Public Speaking | entreprenuer.com
Always start with a message
Be confident to be yourself
See yourself throug hyour audience's eyes
Have a forum to practice
Find the right coach or mentor
27 Useful Tips To Help You Overcome Your Fear Of Public Speaking | BrianTracy.com
Practice and Prepare Extensively
Eliminate Fear of Rejection
Watch Yourself in the Mirror
Take Public Speaking Classes
Pick a Subject that you Really Care About
How To Cut The 'Ums,' Uhs,' And 'Literallys' When Speaking  | entreprenuer.com
Leave yourself a voice mail
Try to overdo a pause
Project your voice
Don't get down on yourself
How To Speak So That People Want To Listen  | ted.com
Be honest when speaking
Be authentic when speaking
Have Integrity
Be loving in what you say
Pay attention to your pace
Pay attention to your pitch
Public Speaking Tips From Richard Branson | businessinsider.com
Keep it casual, pretend you're speaking to friends in your living room
Don't use notes, treat your speech like a chat
Make sure you know what you're talking about
Keep it short
Make people laugh
Wrap Up
Everything I have mentioned in this article leads up to one thing – learning to influence others is the greatest skill of life. If you can nail the art of influencing, you will not only be a great leader but you will be successful in many other facets of life too. But you need to have confidence in yourself and in your abilities to influence other people.
By making an active decision to harness in on these 7 steps, you hold within your grasp, the power to  become a truly great influencer and as a result, the power to change almost anything.