The Ultimate Guide On Effective Public Speaking From Over 40 Expert Tips
[dropcap]W[/dropcap]e have put together the Ultimate Guide to Effective Speaking to assist you on your way to becoming one of the best public speakers out there! This guide will help you grow your skills regardless of whether you are a beginner or one of our advanced speakers looking to pick up a new trick or two.
This guide has been put together using the expertise of the best experts in the world and covers 10 chapters with over 40 key tips.
CONTENTS
The Basic Fundamentals of Speaking
More Advanced Speaking Tips
Content Is King
Silent Additions To Your Words
Knowing Your Audience
Getting Over The Fear of Public Speaking
Learning From The Best
Using Visual Aids
Using Presentation Software/Apps
Bonus Chapter – Free Online Public Speaking Courses
The Basic Fundamentals Of Speaking
 Be passionate about your topic
A passionate speaker is an exciting speaker to listen to and watch. Make your life easier by ensuring that you are talking about something that really means something to you and let that passion gush through into your delivery.
 Be the energy train for your audience
The best thing you can do for your presentation is to show up being pumped and energized, give the audience a reason to sit up and pay attention – if you are flat, so will they be. These and more obvious public speaking basics can be read here;
 Practice makes perfect (or close to perfect)
There's a reason why this age-old saying is still being used, because it works! By practicing, you will very easily be able to pin-point the areas in your speech that you aren't performing as well in to improve on. The aim of the game is to get to you a place where you are comfortable with the content and don't even think about your content, your nerves or second-guess yourself.
 The first 60 seconds are the most crucial
You want to be able to grab your audiences attention straight away, get them hooked and keep them hooked! Prove you are worth their time before they have the opportunity to even consider why they are there!
 Ignore the mistakes
After practicing for numerous hours, you as the speaker can be quite hard on yourself when you end up making a mistake. This is completely normal, and your audience wont even know that you have made a mistake. It's just you in the know, so don't worry about it and just keep confidently talking.
Don't rush
Your speech shouldn't be a rush to the finish line! There are many different structures for the making of a great speech, ones where you start with the main point of the speech, ones where you end of with it etc.
Presenting a topic of interest should be about the journey, not about the destination. Be sure to pause at the points that get people thinking about themselves and how this topic relates to them. You want to give the audience a chance to become familiar with your topic and create a relationship with it, one that they come back to time and time again.
More Advanced Speaking Tips
Don't think of your speech as a one-man-act, but more like a Saturday night social with all of your friends interacting and discussing a topic.
No one wants to present a topic of no interest to others, rather be the person that brings up a topic that is viable for a debate explosion. You want people to continue discussing your speech and topic for the rest of the evening, whether they agree with you or not.
Don't rely on cue cards
We have been taught to present a speech off cue cards, a monitor or an iPad, but these so called aids only increase our reliance on other factors instead of keeping our focus on our speech.
Ensure enough time ahead of your presentation to memorise your speech.
Have faith in yourself and don't use other "speech aids". Not having these aids will make you more interactive with your audience and therefor a better speaker.
 Don't fear the silence, Use It.
Give the audience a chance to ponder your point. To become comfortable with those powerful pauses will be your salvation. It's a time for reflection for the audience and a time to recoup for you. Make your point heard in those powerful silences.
 Use Breathing Techniques To Help Your Speech
Breathing is not something you think about consciously and therefore people mistakenly think they don't need to consider it for presentations or formal speaking. This assumption is wrong, here are some breathing techniques to ensure that your breath aids the effectiveness of your speech;
Get Into The Right Frame Of Mind For Your Speech
Being in the right state of mind is essential to delivering a quality speech, there are many techniques you can use to ensure you are mentally ready for your presentation;
 Eat And Drink Correctly For Better Speaking
If you are more of a nervous speaker and you aren't sure what is going to combine well with your butterflies here are some handy tips on what foods will make you a better speaker who doesn't need to worry about that state of his/her stomach on top of speaking nerves!
Speak like a thought leader
Ensure that you are up to date with the current technologies and advancements within the industry, you want to be able to teach your audience something and provoke thought.
Chat to the audience beforehand
A great way to get a feel for your audience is to chat to some of its members before you do your presentation! It also means that you will have a few people in the audience that are already routing for you before you even begin!
Content is King
 Write content that makes an impact
If you are concerned that your speech isn't edgy enough or doesn't leave the audience with something to take home and think about, try these 9 guaranteed tips to make an impact (and other speech tips) in an easy to read infographic presentation
Improve your content structure
Decide what structure your speech will follow. Are you going to grab their attention with an outrageous statement in the beginning or work up the suspense and leave the conclusion to the end?
The structure that you decide on determines how your points are received. These and other tips for improving your presentation skills
 The rule of three
Not sure what your audience is going to take away from your presentation? Well use the rule of three to ensure your speech is broken down into 3 main ideas or thought provoking content!
 Upgrade your current presentation to include social media platforms
Use hashtags and tweetable sayings so that your audience can share and interact with your content!
Silent Additions To Your Words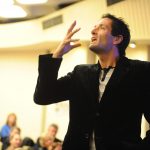 Elements that affect your speech before you open your mouth!
Remember that your words are not the only component to your presentation skills! Elements such as tone of voice, volume, body language and relaxed disposition all play a part in what you are trying to convey in your presentation. If you are fidgeting or playing with your pen etc, the audience will pick up on this and the focus will no longer be on what you are saying.
Body language can tell a different story
Body language can either tell a different story to what your words are saying or they can emphasize your point! You want to be in a position of authority, ensure you are showing a power stance – these and other tips to ensure that your body language is saying the same thing you are.
Use the area given to you
When speaking you need to be aware of the space you use as well as the layout of the stage or area, i.e. whether there are obstacles in your walking path etc.
 Transmitting authority through body language
How you stand, the way you dress and the projection of your voice all contribute to the illusion or depiction of authority, here's how you can achieve these things;
 How to use your body to get audiences to focus on the important parts
If you walk around whilst telling a story and then suddenly stop to make a point heard, this will grab the audiences attention and alert them to the fact that they need to pay close attention to what you are sharing with them. Draw the audience in by moving closer making them feel more apart of the process.
Knowing Your Audience
"Information without emotion is not retained" if you don't care about the topic at hand, your audience will see and feel it! No one wants to listen to an hour long monologue with someone who is simply reciting facts, the audience wants to know that you care about the topic like they do, they want to know that you can offer them a solution or something to think about or add to their knowledge about a topic they are passionate about! This and other lessons you need to consider about your audience when doing a presentation/speech;
Audience interaction
"Don't do a presentation after meal times," "ensure that you include a Q&A section after your speech", "shake hands with as many of the audience as possible afterwards" these are just some of the helpful tips to get your audience interaction skills up to par;
 Arrive to provide not take
Remember that your speech or presentation should be about what you can offer the audience not about what you can get out of them, how many likes you can get on Facebook or how many online courses you can sell off of it.
Getting Over The Fear Of Public Speaking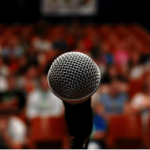 Although these tips may not actually cure your fear, they will allow you to move through your speech with more comfort and ease. Picturing your audience naked is not one of the best pieces of advice and in fact experts advise against it because it distracts the speaker from his/her focus on their presentation focus. A large number of these guides advise creating a routine for yourself before presenting, practicing at any opportunity and most importantly being yourself!
Learning From The Best
Pick a hero/heroin
Look up to someone who's presenting skills are such that you admire and look up to them. Perhaps it is their personality or certain unique skills that they bring to the presentation that you admire, start here! Try and embody this person, you might find that their skills make you not only a better speaker but also a more confident one.
Tips from a champion
Dananjaya Hettiarachchi is the world champion of public speaking and he has a simple 5-point system to help you become a better speaker, this includes finding the right mentor to guide you along the way!
How to speak so that people want to listen
Julian Treasure gives some great tips on warming up for a presentation and tips for during your presentation.
 More tips from great presenters
In this article the best of the best reveal their most important tips of the trade;
Using Visual Aids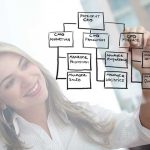 Visual aids – effective or not?
When considering the use of visual aids or not there are a number of things you need to ask yourself, such as "Will it speak to the audience" or "Does it relate to my topic?". Have a look at this article on "Effectively communicating with visual aids" to see whether your speech needs a little visual aid magic.
Tips for creating and delivering an effective presentation using PowerPoint
Should you decide that PowerPoint is the way you would like to go to for your particular presentation, you need to take a few things into account in order to ensure that your presentation is still an effective one.
Using Presentation Software/Apps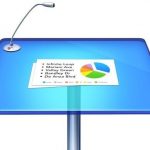 Considering the use of a presentation app or software can mean all the difference, in todays' climate accepting that technology is to be embraced will only aid your skills. Have a look at these lists of presentation apps that could assist you in becoming more effective as a speaker;
Bonus Chapter – Free Online Public Speaking Courses
 Should you want more in-depth expertise on public speaking there are a number of free online courses that you can use to help grow your expertise;
This ultimate guide is your handbook to conquering the in's and out's of effective speaking, making the most of your presentations and really reaching out to your audience.
Try out the suggestions but at the end of the day the presentation needs to be 100% you and your personality so find out what works best! Happy speaking