Everything You Need To Know To Build An Online Media Empire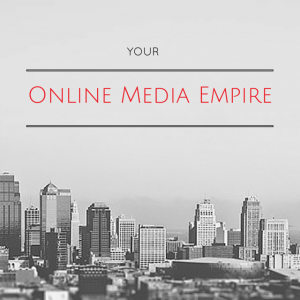 So you have big ambitions for your blog. How do you take it beyond a niche offering to something bigger and more profitable, something more like a media business?  If you want to make the leap to an online media empire, this ultimate guide and resource is perfect for you.
Chapter One: The New Online Media Empires
Chapter 2: Overview of the Journey from Blog to Empire
Chapter 3: The Foundations of the Empire: Blog Building
Chapter 4: Rich Resources
Chapter 5: Empire Building: Expansion & Monetization
Chapter 6: Success Stories & Case Studies
Chapter One: The New Online Media Empires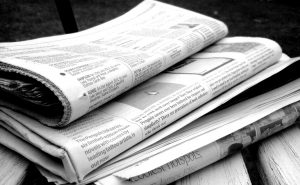 Media empires are changing shape. Traditional media emperors like Rupert Murdoch have been challenged by new platforms and people, from Yahoo to Buzzfeed. If you want to become an emperor, you need to know the shape of the game and who the big players are.
Buzzfeed is the New Media Empire According to CEO | Jonah Peretti
The Changing Media Industry and Meaning of Empire | Gigaom
From Portals to Platforms to Independents: the Changing Shape of the Online Media Empire | Digital Quarters
Rethinking Media Moguls  | The Guardian
Uproot the Newsroom, Create A Community: A Radical Guide to Media Empires | Six Pixels Of Separation
Chapter 2: Overview of the Journey from Blog to Empire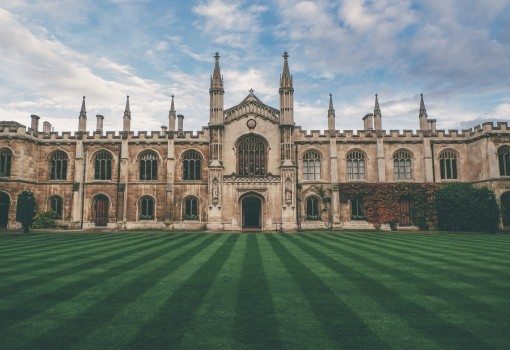 There is a whole sliding scale or range of influence between blogger and media empire operator. Media Empire implies that you are running a multi-pronged business that brings in revenue and operates across multiple platforms, and there is a lot in between. If you want to have an empire you need to have that in mind as your end goal. Good news is, just about anybody can do it. Here's the big picture.
Introduction to How Anyone Can Build A Media Empire | Danny Brown
Think Empire: How to Conceptualise Content Like A Media Business Does  | Greater Lansing Business Monthly
Four Pillars You Need To Know Before Starting A Media Empire  | Five Minute Marketing
Chapter 3: The Foundations of the Empire: Blog Building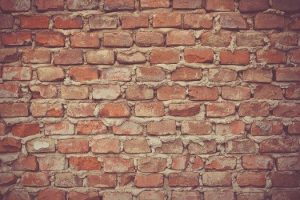 Almost all of the original media empires began with a distinctive product and personality and then expanded their scope and offering. Take a leaf from their book and start with your "home base" – your blog. Good content is the foundation, but without marketing, your blog can't become an empire. Create a solid foundation with your long-term battle plan in mind.
Start Your Blog With an Eye on The Horizon | Olle Lindholm
Thorough Step-By-Step How To Start A Blog | JohnTP
Three Steps to Build Your Blog (And Don't Forget Video) | Talk Business With Howard
21 Actionable Steps For Massive Blog Success | Fizzle
Building Social Media Around Your Blog | GetSocial & Daniel Cleveland
Get Even More Social: 20 Daily Actions for Your Blog | Smart Website Marketing
4 Ways to Increase Your Email List | Fizzle
Learn The Many Ways To Make Money From Your Blog | JohnTP
Real-life Lessons on Going From Blog To Business | Huffington Post & Lisa Kerr
Chapter 4: Rich Resources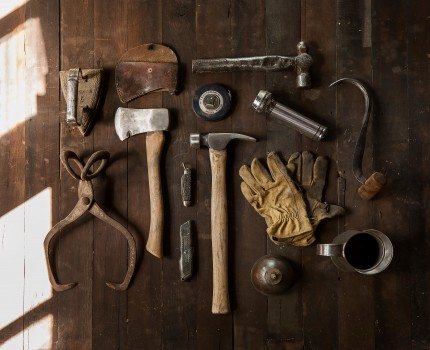 Reinventing the wheel and figuring it all out yourself is thankfully not necessary. Here are two of the best collections of resources, shortcuts, and tools you will need for different stages of the process.
From Site Hosting To OutSourcing To Images | Smart Website Marketing
From the Basics To To Advanced Extras: All the Tools You Need | Think Traffic
Google Analytics Resources | KissMetrics
Mega-list Of Every Free Resource You Could Need | The Next Web
The Advanced Guide To Content Marketing | QuickSprout
Responsive Web Design Resources | Usertesting
Creating Content for SEO | NoHatDigital
Chapter 5: Empire Building: Expansion & Monetisation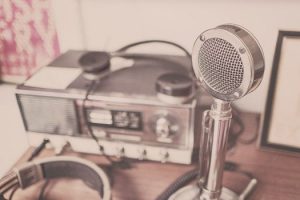 Right. You've got a successful, popular blog. You are creating fantastic content for an engaged, happy, hungry audience. What next? You will have to up your social game, expand and diversify your offering (think network, not station), and learn to treat what you do as a business. Your next move is crucial – make sure you are ready to graduate to empire level.
Take Your Blog From Popular Niche To A Media Empire | Instigatorblog
Find Your Audience Like WARP, The Mexican Pitchfork  | The Kernel
How To Diversify The Kinds Of Posts On Your Blog | Basic Blog Tips
How To Think Like A Startup When Working on Your Media Empire | Anthill Online & Nathan Chan
Going From Blog To Business | Copyblogger
Understand Influencers and How To Work With Them (Podcast) | Social Media Examiner
Monetizing Your Blog As It Expands Into An Empire: Problogger Shares Secrets  | Problogger
Chapter 6: Success Stories & Case Studies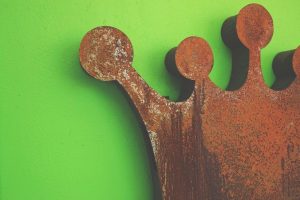 There have been remarkable breakthroughs along the sliding scale from lone blogger to full-blown empire, and everything in between. Learn about what's behind these successes and use their stories to think about what you are aiming to achieve.
The New Media Emperors and Empires According to Forbes  | Forbes
How The Founders of Philly Tech Week Built A New Media Empire | PhillyMag
Gospel Kazako Build an Independent Media Empire in Malawi  | CNN
The Huffington Post Success Story: 7 Secrets | Business Insider
The TechCrunch Success Story  | Wealthy Gorilla
Problogger, Mashable, and Others: How 6 Blogs Became Empires  | VentureHarbour
New Media Empires Are Waiting To Be Made
As the traditional media empires compete with the new giants, we are witnessing a period of openness and possibility. There is a space in between the moguls and the startups where a blog with a powerful strategy and expansion plan can become a media empire. Take your cues from the success stories above and think empire!
by Abigail McDougall @abimcd