200+ Hours of Reading, 100+ Articles Later
In November I decided that I would take advantage of the quiet time during the December holidays to engage in some good 'ol binge learning! I would learn and read about absolutely anything, as long as it was of interest to me. One of the areas of interest was, what makes a successful person successful and what are their habits that get them ahead of the rest? Here are the 7 bullet points that I got from over 200+ hours of reading, 100+ articles, 50+ pod casts, 30+ Ted Speeches and countless number of Evernote notebooks full of notes.
1) You will struggle and you will fail!
One of the predetermined ingredients of any success story is failure, it's inevitable. The difference is how you handle your failure and whether or not you turn that into a learning curve for yourself, colleagues and partners, remember failure is feedback! Don't be scared to fail. Steve Jobs himself failed countless times, ending with his dismissal from Apple only to be rehired again a number of months later after he started Dreamworks Productions and it was acquired by Apple, making him CEO again.
2) Find your Obi-Wan and never stop training your inner Jedi!
Translation: find a mentor and never, ever, stop learning and expanding your field of learning. I never gave it much thought before, but finding a mentor was possibly one of the best things that has ever happened to me here in Canada! Just be sure to find the right mentor, because the wrong match can steer you off the path just as quick as the right one can steer you towards it. Never stop being curious and learning more about what makes you tick and your profession! Times are changing and the rate of change in the digital and tech world esp are incredibly overwhelming, what has helped me is that I have make learning part of my morning rituals when I wake up before work.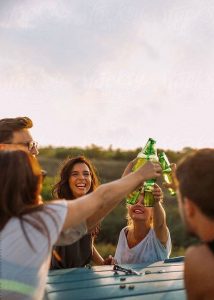 3) Make more friends and expand your network!
If you want to go fast, go alone. If you want to go far, go together. In whatever you do you will need to make friends and rely on other's expertise to help you get to where you want to go. Very rarely can an entrepreneur or employee relying solely on his/her knowledge and expertise alone. This is truer for me now more than ever in Canada as I work on expanding the HaveYouHeard brand. The biggest mistake I have made since being here, is being arrogant enough to think that I alone could expand the brand to Canada.
4) Consistency is a bowl
Remember the saying that our teachers used to bang into our brains when we where little, 'Consistency is Key', well I'm here to tell you, the ol' hag was right! Not only is it key, but it's the whole bowl that keeps all the ingredients of any recipe (strategy) together (in tact). Without consistency you won't build credibility and trust! Think of your own professional career, if you only deliver great work sometimes and other times sub-standard quality, how will you build confidence in your superiors to trust you to do great work on the next campaign?
5) Give people a reason to give 2 shits!
In order for people to give a shit, you have to give them a reason to give two shits! In a book I read during my learning binge (Start with Why by Simon Sinek) Simon explains that you have to know your Why before you can get people to give two shits of why they should believe in what you believe in. So know your Why – why you do what you do, why you come to work everyday and know the why's of the brands that you work for and communicate it passionately!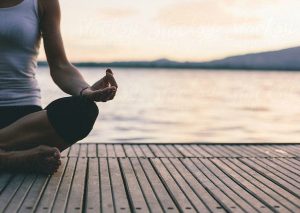 6) Morning rituals = fresh mind, body and soul
Sounds like child's play doesn't it? Research shows that those that engage in morning rituals have more productive days, get more work done and are more creatively inspired throughout the day! Morning rituals need to be just you and the ritual, no one else around, no tv and no music. This will help you clear you mind, engage in deep thought whilst you exercise, meditate, learn or read.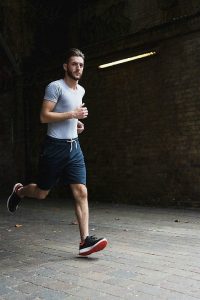 7) Exercise!
You know the age old saying 'Healthy Mind, equals Healthy Body', well let me throw a spanner in the works and suggest that the saying should actually be Healthy Body, equals Healthy Mind! When we exercise we rid our bodies and brains of unhealthy toxins caused my stress and work overload and promote the flow healthier chemicals throughout our body.
These 7 simple points are what I think will get you to becoming and being the most successful version of yourself – especially once these become habit and are part of your daily routine. Start off slow, even try one of these things every morning, then slowly add one more habit in so it doesn't feel like a complete lifestyle change. Get yourself out there and become the most successful version of yourself today!