Quotes From Angelina Jolie | Actress, Filmmaker & Humanitarian
*This is a compilation of quotes sourced from the internet.
Angelina Jolie Pitt is an American actress, filmmaker, and humanitarian. She has received an Academy Award, two Screen Actors Guild Awards, and three Golden Globe Awards, and has been cited as Hollywood's highest-paid actress. Jolie made her screen debut as a child alongside her father, Jon Voight, in Lookin' to Get Out (1982). Her film career began in earnest a decade later with the low-budget production Cyborg 2 (1993), followed by her first leading role in a major film, Hackers (1995). She starred in the critically acclaimed biographical television films George Wallace (1997) and Gia (1998), and won an Academy Award for Best Supporting Actress for her performance in the drama Girl, Interrupted (1999).
Life Is Not A Fairy-Tale | The side of fairy tales I don't like is that they always have happy endings, that there's just good and evil, and things are perfect. But life is a little more complicated, and that's what I try to teach my kids.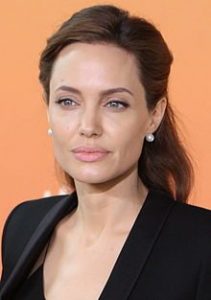 On Suffering | Without pain, there would be no suffering, without suffering we would never learn from our mistakes. To make it right, pain and suffering is the key to all windows, without it; there is no way of life.
On Taking Risks | Make bold choices and make mistakes. It's all those things that add up to the person you become.
On Appreciating Life | There's something about death that is comforting. The thought that you could die tomorrow frees you to appreciate your life now.
On Letting Go And Moving On | It's hard to be clear about who you are when you are carrying around a bunch of baggage from the past. I've learned to let go and move more quickly into the next place.
Living In The Moment | I don't believe in guilt, I believe in living on impulse as long as you never intentionally hurt another person, and don't judge people in your life. I think you should live completely free.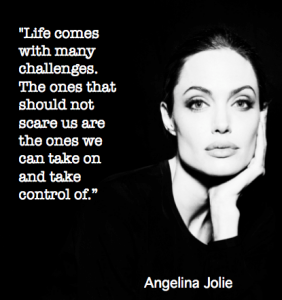 On Peace | I am a strong believer that without justice, there is no peace. No lasting peace, anyway.
On Believing In Yourself | If you have enough people sitting around telling you you're wonderful, then you start believing you're fabulous, then someone tells you you stink and you believe that too
Live With No Regrets | You'd think, 'What if I make a mistake today, I'll regret it'. I don't believe in regret, I feel everything leads us to where we are and we have to just jump forward, mean well, commit and just see what happens.
Follow Your Own Path | People say that you're going the wrong way when it's simply a way of your own.
On Setting Goals | Just start off with the same goals in mind. If you have the same values, same goals then you'll be on track for the same future.
On Acting As A Start | Acting helped me as I was growing up. It helped me learn about myself, helped me travel, helped me understand life, express myself, all those wonderful things. So I'm very, very grateful; it's a fun job. It's a luxury.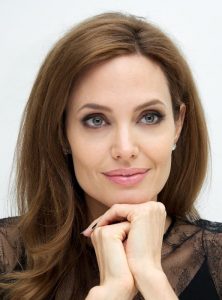 On Life's Challenges | Life comes with many challenges. The ones that should not scare us are the ones we can take on and take control of.
On Becoming A Parent | Like every parent, when you start your family, your life completely changes. And you completely live for someone else. I find that the most extraordinary thing. Your life is handed over to someone else. From that moment on, they come first in every choice you make. It's the most wonderful thing
On Attraction | I find flaws attractive. I find scars attractive.