How Role Models Helped These 9 Successful South Africans
Who do you look up to and try to emulate? Is it a famous sports person, a celebrity, a world politician, a visionary inventor, a spiritual leader, a businessperson? Or is it your sibling, a parent, or someone in your community? Role models reveal the kind of person we want to become, and can potentially become important anchors of inspiration. Whoever you hold in high esteem is probably going to affect how you grow and develop, so it's worth considering what they really stand for and if that's in line with who you want to be. Successness.com asked 9 successful South Africans from diverse backgrounds and industries, and their answers were fascinating.
1. Lise Kuhle: My Role Model is Nelson Mandela
Lise Kuhle founded Eco Smart in 2010, a business that manufactures commercially viable products out of up-cycled waste materials. Lise Kuhle is also a public speaker and a feature writer for Ethical Living magazine. She  listed Madiba as her role model.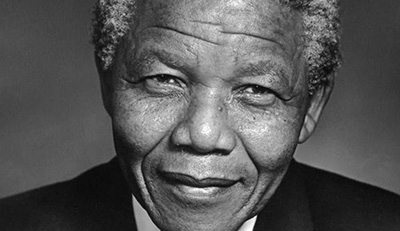 "Nelson Mandela is top of mind. He knew how to market himself, he knew how to work a room, he knew who he was and what he stood for, he knew when to budge and when not to. He was a businessman, an activist, a humanitarian and a poet with a wicked sense of humor.
2. Nomndeni Mdakhi: Steve Jobs, Adrian Gore and Oskido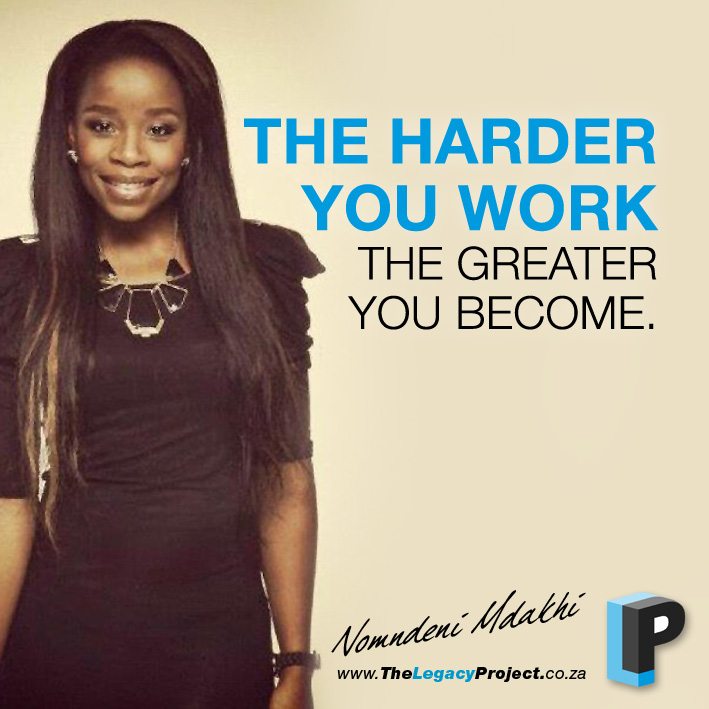 Nomndeni Mdakhi is a born entrepreneur. She founded Edits Communications in 2011.  Steve Jobs is her role model, among others.
"Steve Jobs for believing in the impossible. Adrian Gore, a man who built a business based on a longing to change people's lives. Oskido, for giving me a chance and choosing the unconventional route of business."
Steve Jobs co-founded Apple with Steve Wozniak and changed the way we think about design, technology, computing, and just about everything else. He was a famously innovative leader. See his biography here.
Adrian Gore is the CEO and founder of Discovery and played a fundamental role in changing the health insurance system in South Africa.
Oskido is one of the fathers of the contemporary South African music scene, a renowned house and kwaito DJ and producer. He is also a key connector and collaborator. Learn more about Oskido here .
3. Linda Olagunju: Ordinary Africans Are My Role Models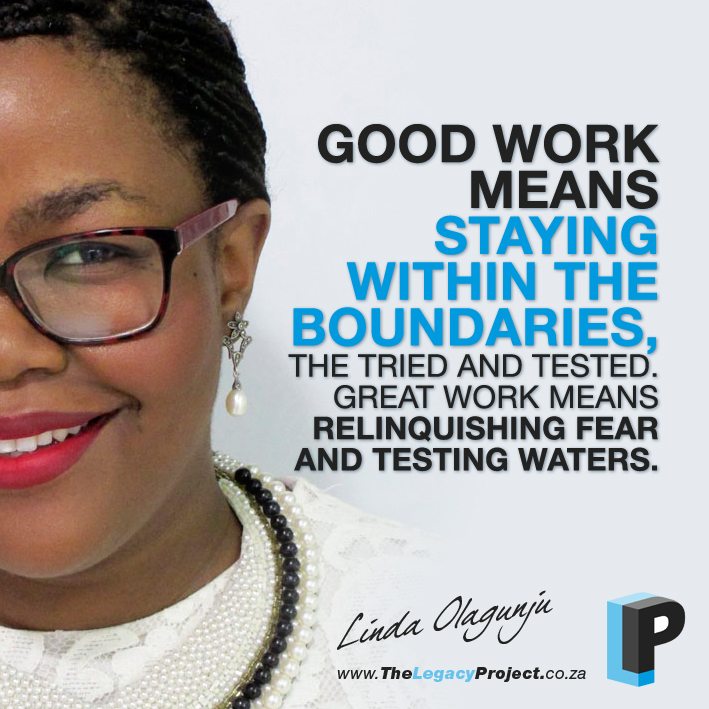 Linda Olagunju is the Managing Director at DLO Energy Resources & Founder of the Renewable Energy Forum South Africa. She has worked for leading international companies including Subsea7 in Paris & and AREG in Aberdeen. In December 2012 she was selected by the World Economic Forum as a Global Shaper in recognition for her work in the energy sector. Linda holds ordinary people as her role models.
"The ordinary Africans that wake up every day in the face of adversity and decide to give life a second chance and pursue their dreams. Those are the people that inspire me. The continent is a constant source of inspiration to me I see who we are and I see how even greater we could be."
4. Terri Brown: I'm Inspired By Go-Getters
Terri Brown is the founder of Actuate. She began Actuate in 2002 with no capital as an internal marketing and communications agency that offers clients bespoke strategies to align their employees with their brand. Today, Actuate has won numerous industry awards and has some of South Africa's biggest corporates as clients. Terri identifies people who make the world more interesting as her role models.
"I'm inspired by creators and makers, people who get off the couch and do something. The world is too full of people offering advice from the comfort of their sofa."
5. Guy Adam Ailion: My Inspirations are Many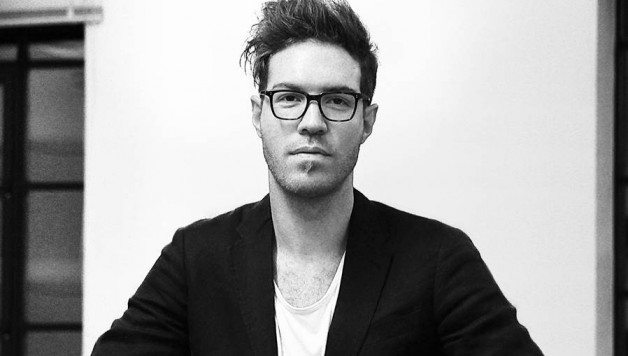 Guy Ailion is one of South Africa's brightest young architects. The winner of SA's 2010 National Architectural Student of the Year award for his M.A.Thesis Everywhere is Here: Architecture and a Developing Information Society, his design is informed by a dual fascination with moving images and the urban environment.  Guy shared his rich list of role models.
"My Parents are my role models ­ whose partnership of personalities, successes and love for one another, has been a constant beat in my heart worth dancing to forever. My inspirations are many, and so they should be. Here are a few:"
John Maeda a mind that brings together, with Apple­like style and clarity the disciplines of technology, simplicity, design, leadership, and business. Richard Branson a fierce creator and business inspiration. Emmanuel Pratt A nomadic think tank who leaves a trail of inspiration cake and creativity behind him for people to feed on. Kevin Lynch A romantic theorist and writer of urban planning and the human perception of cities as place. Wes Anderson A colourful story telling genius and creator of twisted and immersive narratives. Pablo Picasso For remaining a child genius and reminding us to look at things not only differently, but with bright eyes."
6. Ajen Sita: I Learn From Everyone Around Me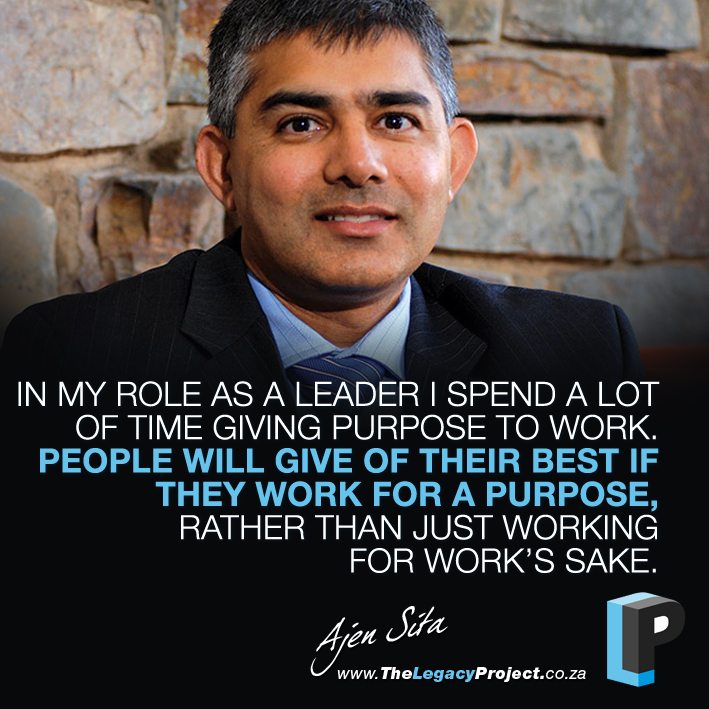 Ajen Sita is the CEO of Ernst & Young Africa. Sita is the E&Y's South African head of audit and chairman of the South Africa's Thuthuka Education Upliftment Fund. He finds role models in everyone around him by being open to learning from everything.
"There's no one person I would pick as a role model.  I think I learn so much from so many people all of the time. I learn from my kids. My daughter's thirteen, my son is nine. I look at their enthusiasm and passion for life. They give full commitment to sports or school, or whatever they're doing.  That inspires me to say, am I doing the same?
Also people that I work with. Every day people are bringing new ideas, new innovation, new ways of thinking. It inspires me when I see that with the same issues, such diverse groups of people can look at them differently and see different things. So I draw a lot of inspiration from listening to broad and diverse groups of people to get perspective before making a decision or a judgement on something.
And of course there are many organisations that have had success, either for the organisation or individuals. In terms of growing businesses across Africa, I would look at those as role models of what people have done, and ask what has made them successful. So it's not just one person, but I try to learn something from everything that's going on around me."
7. Nathalie Schooling: My Role models Are People Like Siyabulela Xusa
Nathalie Schooling is the founder and managing director of N'Lighten. An experienced strategist, trainer and customer experience improvement specialist, Nathalie has more than 25 years' experience in the customer service industry.  She is inspired by young South Africans.
"My role models are Young South Africans who, against all odds, have succeeded, such as Siyabulela Xusa."
Siyabulela Xusa is a young South African rocket scientist. He comes from the township of Umthatha and is studying at Harvard, working on developing new kinds of energy. He is an advisory member of the Energy Advisory Panel of the African Union and has an asteroid named after him.
8. Pearl Thusi: My Mentor Is Basetsana Kumalo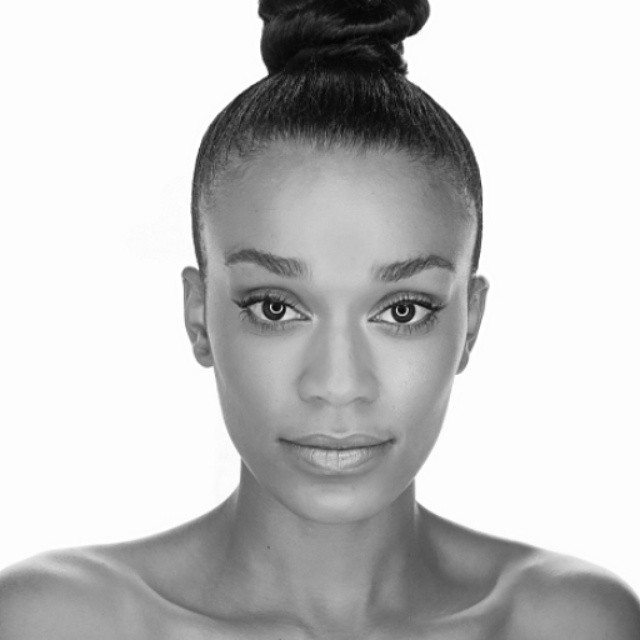 Pearl Thusi is a television presenter, model and actress who first rose to fame by co-presenting the kid's show iCrew on SABC3. She is also known for her role as orphan Samkelisiwe Nkambule on the SABC1 drama series Zone 14, from 2011-2012, and appearances in many other TV series.
"My mentor, Basetsana Kumalo, taught me that no one has ever arrived. The moment you believe you are "it" is the moment you stagnate and regress. You are always a work in progress."
Basetsana "Bassie" Khumalo is the Chair and Chief Executive Officer of Basetsana Woman Investment Holdings. She is a director of multiple companies, and also a television personality and brand ambassador. She was Miss South Africa in 1994.
9. Tumi Morake: My Mother And Women Like Her Inspire Me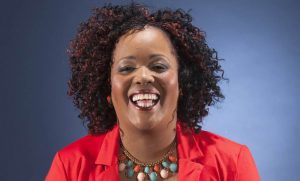 Tumi Morake, pictured,  is a writer, actress and comedienne. Tumi has performed on stage, on television and in films and is one of a handful of successful female comedians on the corporate and commercial scene. Her mother and other women leaders in her industry are her role models.
"Knowing that my mother was a pioneer in her own right makes me want to be remembered as such. The idea of being in the Entertainment history books excites me and keep me going. My late mother, sister-in-law and every woman I read about who is a first in their industry."
Ranging from classic role models like Nelson Mandela and Steve Jobs to relatively unknown figures and even to everyday people, these leaders have shared who their role models are. Whether it's someone in their profession or simply someone whose character they admire, they have each identified people who inspire them and who they can learn from. Who are your role models? Tell us here and we may just interview them.