A Hidden Jewel of Success | Centre Produces Entrepreneurs from Unlikely Material
[dropcap]I[/dropcap]n Fordsburg, Johannesburg a modest store front hides one of the finest success stories in entrepreneurial development and poverty alleviation in our wonderful country. The SANZAF Entrepreneurship Training Centre is a pilot project of the South African National Zakah Fund (SANZAF), and I was privileged recently to do an  assessment [1] of the effectiveness of this Centre, on behalf of Business Partners Ltd.
Some years ago SANZAF set up the Entrepreneurship Training Centre as a means of breaking the cycle of dependency. SANZAF takes poverty stricken people with limited education who are at a low ebb of self-confidence and converts them into successful entrepreneurs running their own businesses and providing for their families and employees. It does so very economically and rapidly. The Centre has seen almost 500 new businesses launched, with more than 60% of those succeeding.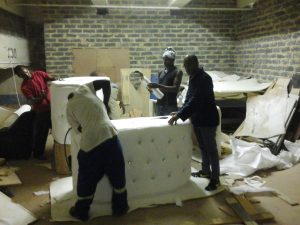 SANZAF is a Muslim faith based socio-welfare NGO whose goal is to "efficiently collect and distribute Zakah funds" to those in need, spending less than 15% on administration while reaching the poorest of the poor. Zakah, similar to the Christian tithe, is a compulsory alms/tax/charity which a Muslim has to give to the poor. Literally it means to purify one's wealth, and is one of the five pillars of the Muslim faith. The Entrepreneurship Training Centre is one of SANZAF's projects.
Businesses launched as a result of this process include laundrettes, video editing, building additions, club and business jersey manufacturing, call centre operator training, tour operators, shops and other micro and small businesses. All of the entrepreneurs were at some stage desperate, needing financial support just to stay alive and in shelter; and yet they are now confident enthusiasts who go out of their way to teach others that starting your own business is very possible. It is an uplifting experience to hear their stories.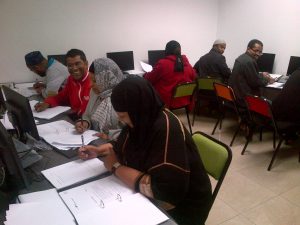 The method is simple – potential entrepreneurs are enrolled on a five-week course, the first part of which is to build their self-esteem and confidence and the balance being business and entrepreneurial skills. In the sixth week they develop a business plan for a potential new business, including evidence like proposed premises, quotations for equipment and letters of intent to buy. The business plans are examined by outside assessors and the approved plans qualify for start-up grant financing of between R5,000 to R50,000. No luxuries are provided, just the most basic business needs. The grant will usually include a stipend for the initial period until the business starts to make money. The new entrepreneurs are mentored for the first three months of operation. Those who are not approved for funding also benefit – they gain confidence and a new set of skills.
The SANZAF Entrepreneurship Training Centre has become skilled at converting what are, on the surface, unlikely people to become entrepreneurs. About half the people who approach them end up as entrepreneurs which compares very favourably to the ratio for those who approach banks and other funders. Their business survival rate of above 60% is considerably higher than average success rate of entrepreneurial start-up activity. These great statistics are even more remarkable when taking into account that these people start with few of the things new entrepreneurs take for granted – cars, routine internet access, the ability to buy self-help and technical books, legal services, air time and stationery.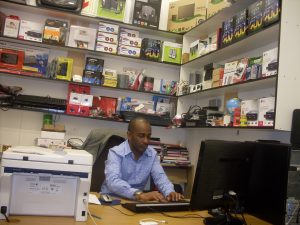 If this Centre can achieve these results from impoverished people with the limited time and funds they use, why can we not have thousands or hundreds of thousands of new entrepreneurs every year? Why can we not make a serious difference to the poorest people of our society in every part of the country?
SANZAF tells me they are eager to spread this methodology countrywide across all faiths and concerned organisations. They are apparently prepared to provide their SETA accredited material and share their knowledge at a minimal cost to any organisation who displays the same passion and commitment to helping poor people to become entrepreneurs, and which is prepared to follow their method – roughly like a franchise. Organisations should consider this seriously.
[1] An abridged copy of my assessment may be downloaded from http://www.sanzaf.org.za/news/documents/news/202-abridged-report-sanzaf/file