Quotes From Bill Gates | Pioneer of the Technological Revolution
William Henry Gates, born October 28 1955 made a bold statement to his Harvard professor – he would become a millionaire by 30.
He did it by 31.
Undeterred by this minor setback, the co-founder of Microsoft and the man partly responsible for the personal computer revolution, Gates repeatedly topped the Forbes List of the World's Richest People, with over $82 Billion dollars to his name. In 2000, Gates transferred his passion and undeniable work ethic to philanthropic endeavours by establishing the Bill and Melinda Foundation, an organization dedicated to donating money to various charity foundations and scientific research programs.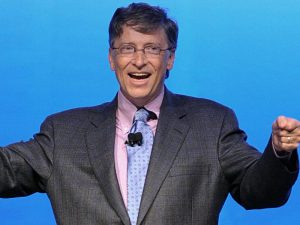 On Success |To win big, you sometimes have to take big risks.
On Drive | I never took a day off in my twenties. Not one. And I'm still fanatical, but now I'm a little less fanatical.
Highlights | In ninth grade, I came up with a new form of rebellion. I hadn't been getting good grades, but I decided to get all A's without taking a book home. I didn't go to math class, because I knew enough and had read ahead, and I placed within the top 10 people in the nation on an aptitude exam.
The Difference Between Good and Great | If you can't make it good, at least make it look good.
A Key Talent | I have an excellent memory, a most excellent memory.
On What It Means To Be Successful | If I'd had some set idea of a finish line, don't you think I would have crossed it years ago?
Principles I Live By | I believe in innovation and that the way you get innovation is you learn the basic facts.
Critical Skills I Develop | Every day were saying, 'How can we keep this customer happy?' How can we get ahead in innovation by doing this, because if we don't, somebody else will.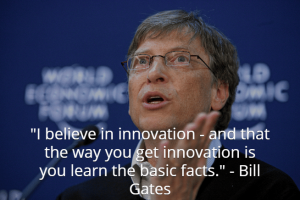 How I Use My Mind | Of my mental cycles, I devote maybe 10% to business thinking. Business isn't that complicated. I wouldn't want that on my business card.
Lessons I Have Learnt | If you give people tools, and they use their natural abilities and their curiosity, they will develop things in ways that will surprise you very much beyond what you might have expected.
Dealing With Doubt | The world won't care about your self-esteem. The world will expect you to accomplish something BEFORE you feel good about yourself.
Performing At My Peak | We all need people who will give us feedback. That's how we improve.
Resources I Use To Stay Inspired | I really had a lot of dreams when I was a kid and I think a great deal of that grew out of the fact that I had a chance to read a lot.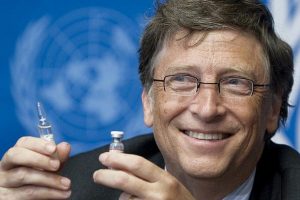 My Future Dreams and Ambitions | Until we're educating every kid in a fantastic way, until ever inner city is cleaned up, there is no shortage of things to do.
The Meaning Of Life | Life is not fair – get used to it                                                                                                                                    
The Best Advice I've received | Your most unhappy customers are your greatest source of learning.
Advice on Building Wealth | Patience is a key element of success.
On Inspiring Others | If you show people the problems and you show people the solutions they will be moved to act.
On What Keeps Him Motivated | Until we're educating every kid in a fantastic way, until every inner city is cleaned up, there is no shortage of things to do
The Legacy I Would Like To Leave | I realized about 10 years ago that my wealth has to go back to society. A fortune, the size of which is hard to imagine, is best not passed on to one's children. It's not constructive for them.